PROGRAMME 2023
Everyone is welcome to attend the classes and workshops that interest them and there is something for everyone. The goal and overall aim for our health and wellbeing centre will always be to provide opportunities for connection, support and recovery through various creativity and wellbeing focused workshops and classes.
Our evening classes are continuing to proving popular. There are limited spaces for these classes also so please also contact us if you'd like to attend.
If you are interested in learning more about what we offer please get in touch. All classes and workshops are free, although koha is appreciated.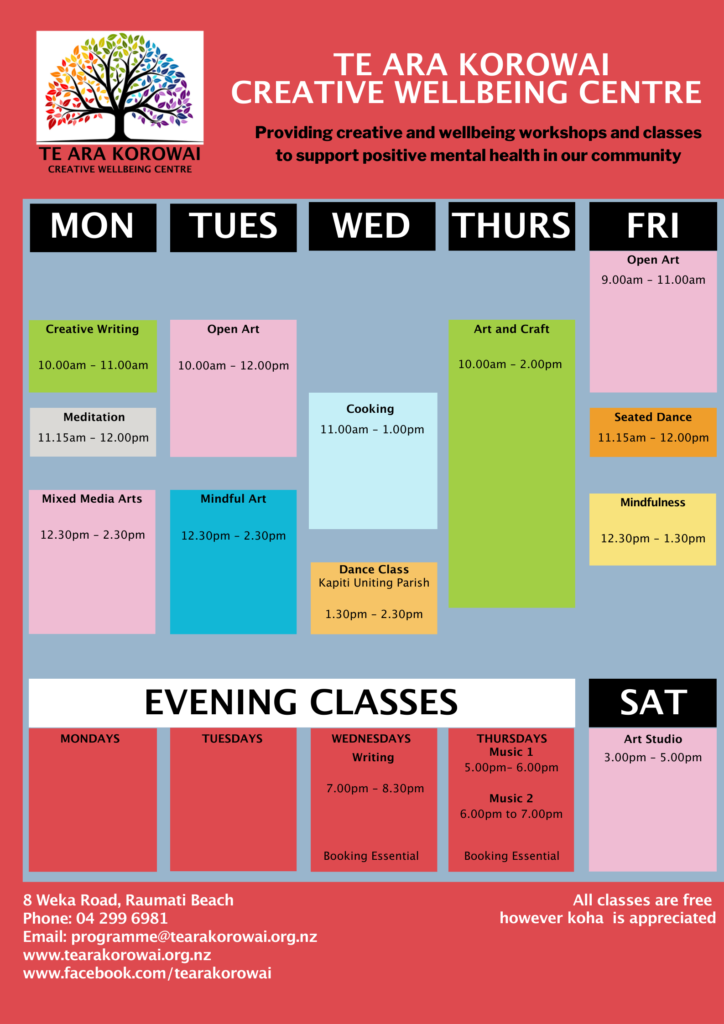 You dont need to have any previous art experience to join in any of our creative Classes. There is plenty of research about the benefits to our mental health of participating in creative arts within a safe space. It may be one of the few places you can express yourself safely, have some control over what you do and learn skills within a supportive environment.