Current Exhibition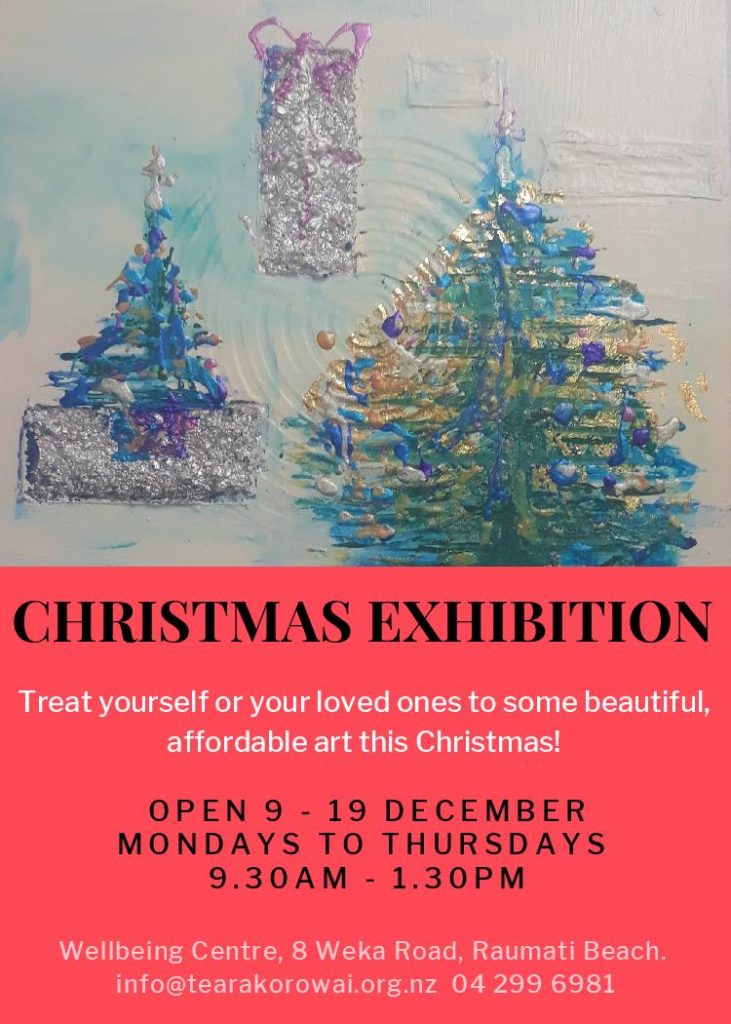 Mental Health Awareness Week Exhibition 23 – 29th September 2019.
Thanks to the deputy mayor, Janet Holborow, artists, board and community members for attending the launch. Thanks to candidates Bede Laracy & Murray Forsdyke for taking the time out of their busy schedules to come & see the exhibition and find out about our concerns going forward, and to Nigel Wilson and Bernie Randall who have also expressed their support of our wellbeing centre.
Thanks to funding from Wellington Community trust, we now have new gallery rails installed in time for the Exhibition.
This delightful gallery is now available for hire either for a solo show or just if you have one or 2 paintings to exhibit.
Contact programme@tearakorowai.org.nz for details of cost.
Mental Health Awareness Week Exhibition 23 – 29th September 2019. Launch event evening of Monday 23rd September. Artwork from our members, participants of Wacky Wednesday as well as our successful outreach programme The Hope Café Otaki, funded by KCDC Creative Communities
Previous Exhibitions