There is plenty of research about the benefits to our mental health of participating in creative arts within a safe space. It may be one of the few places you can express yourself safely, have some control over what you do and learn skills within a supportive environment.
You don't have to be arty to join in the wide range of arts & crafts that our tutors bring including yarn bombing, drawing, shading, painting, and creative writing.
Weekday Workshops Monday – Friday 9.30 – 3 p.m. All Welcome. Koha appreciated.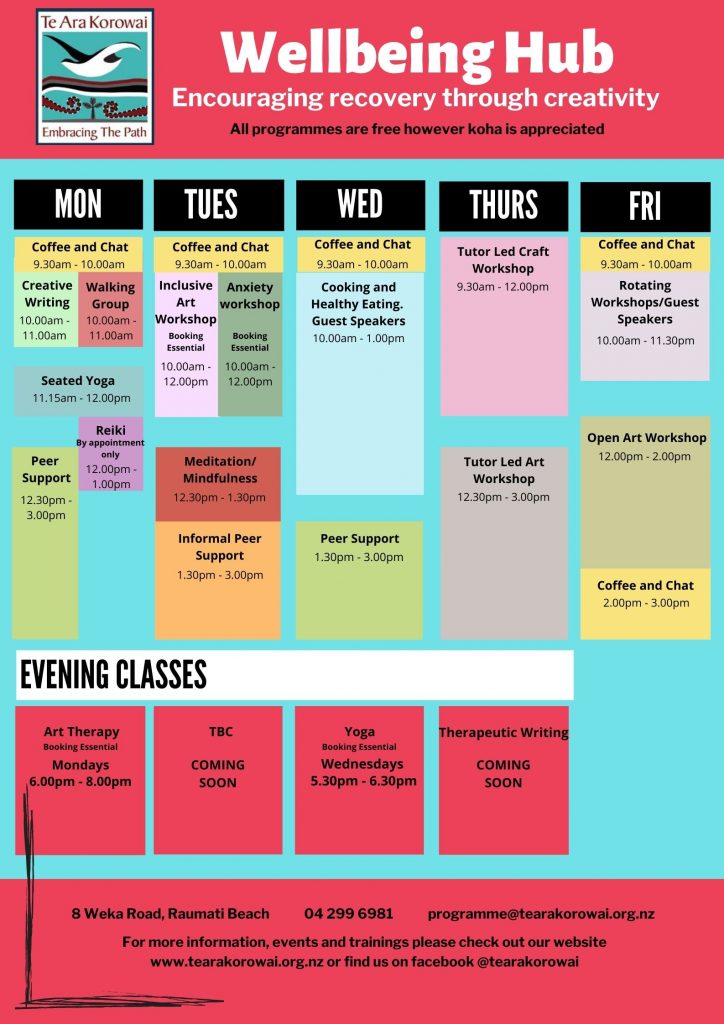 Afternoon/Evening – low cost Counselling available
Kapiti Art & Heart Journaling – for more details contact Sue Rostron -suerostron63@gmail.com, second Saturday monthly 1- 3pm $5. Other sessions by arrangement.
Death Café – Usually every 6 weeks on Sundays 1 – 3 p.m. lead by Grace McGregor and Shona McNeil.